Doses for:

-

Preparation:

-

Cooking time:

-

Difficulty:

Easy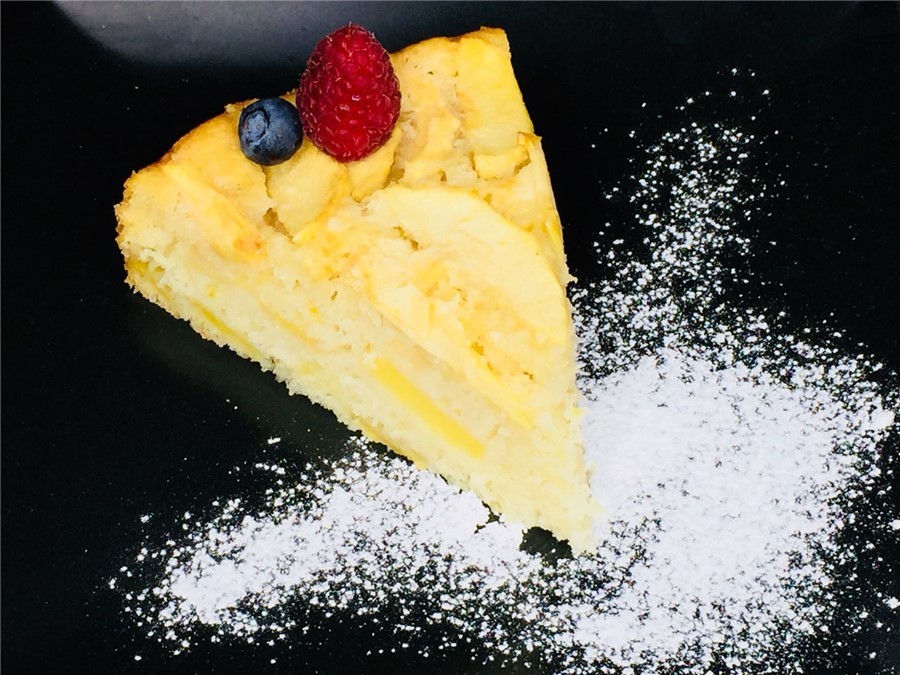 Ingredients
Sugar: 1 cup
Flour 00: 2,5 cups
Olive oil: half cup
Lemon: zest of one lemon
Baking powder: 1 packet
Apples: 4
Water: 2 cups
Butter: to taste to
Preparation
In a bowl, mix the flour with the baking powder. Gradually add the sugar and the water until you get a mixture without lumps. Now, while continuing to mix, incorporate the oil slowly and add the lemon peel.
Peel the apples, remove the core and cut them into thin slices. Combine 2/3 of the slices obtained with the cake dough and mix well.
After buttering it, pour the dough into a cake pan. Use the remaining apple slices to decorate the surface of your cake and finally sprinkle them with sugar to taste.
Bake the apple pie in the preheated convection oven for at least 50 minutes at 180°. Use a clean knife or wooden stick to check if the cake has been baked.
And now that your apple pie is ready to be enjoyed, you just have to decide the right coffee for it... We recommend a tasty cup of Mamis Dolce Vita, which with its dense cream and strong flavor creates a perfect balance between sweetness and intense aroma that will enrich every bite of your apple pie with taste! Discover also the other Mamis coffee varieties
Good Appetite! :-)